For this week, I plan on recounting the events that took place while in Hawaii to share with all of you. Possibly some of you are planning a trip to Hawaii, to which this might be of assistance, while some of you might just want to live through my photos and experience the 50th State of the United States of America.
This last weekend was a bit hectic seeing that we had to drive from our home base in Cleveland, Ohio to our hometown in Michigan. Then on Monday we drove from Michigan to Chicago, Illinois. My husband and I used to live outside of Chicago for about five years so it is a bit repetitive driving the same route. It was pleasant seeing how things have changed over the last few years we have lived in Cleveland. Funnily I found my husband taking a few photos of the windy city, places that we used to see all the time.
Once in the windy city, the husband found a wonderful vegan supplying pub/restaurant called Revolution Brewing.  He actually found it on his iPhone maps app by searching "vegan restaurant". Technology is such a life saver! (So is the husband.) My in-laws generously drove us to Chicago so that we didn't have to pay for parking at the airport for a weeks worth of a vacation. Hawaii already had made a large dent so it was a definitely a blessing. So we made sure the restaurant was what everyone wanted: beer for the father-in-law, pizza for the mother-in-law and finally fresh local veggie options for the husband and me. It was a triple win. The place was a little more liberal than the in-laws usually prefer but seriously gotta get them out more. The food and home brewed beer was absolutely amazing! They had a few different vegan options and I almost hugged the server when I started asking about no dairy and meat and he asked "oh, so you're vegan, no problem!" We have vegan options in Cleveland but it's extremely rare to find a server that actually understands veganism. Vegan or non-vegan, you must try this place out when you are in Chicago, Illinois!!! (Parking is a little hard to come by but there is meter parking for about $1.25, I think.)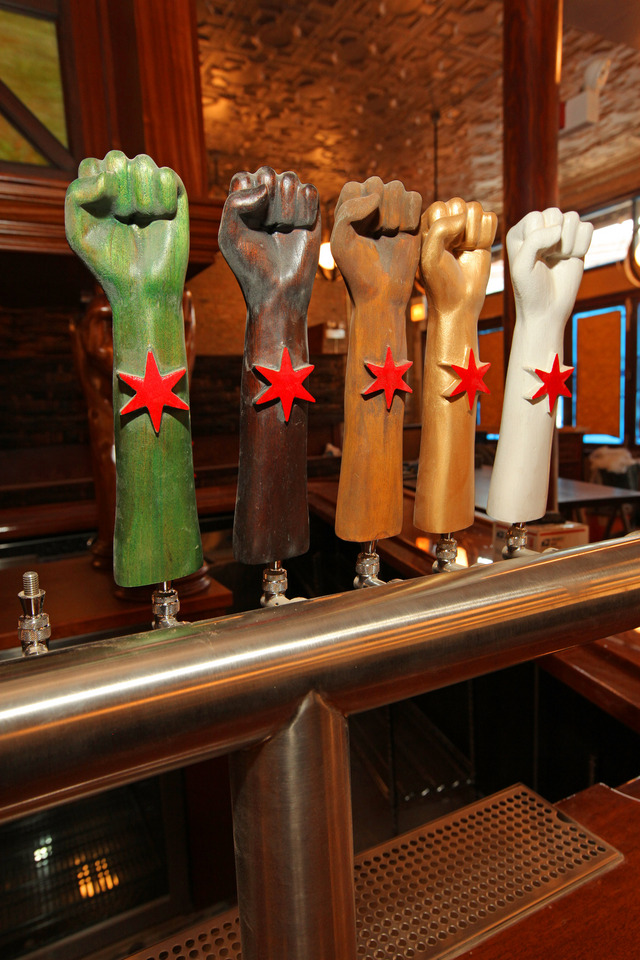 After totally stuffing ourselves with delicious food, we took our leftovers back with us to our hotel for the night. We purposefully made sure to have leftovers so that we could take them on the plane for lunch the next day. There was so much food though, it really wasn't an issue. The only problem we encountered was the Holiday Inn Express we were staying in didn't have a refrigerator at all. There was a giant closet but no refrigerator or microwave. So we placed our sandwiches on the ac unit and hoped it would keep cool enough to stay fresh. (It did.)
We settled in for the night and watched a little TV and enjoyed the close-up view of the airport.